Curtain Call –
Charlotte's invitations
Dec 1, at 1900 
Dansens Hus, Stockholm
Curtain Call is the magnificent and exclusive marathon performance created on site for the audience by some forty dancers, choreographers and musicians from all over the world.
Charlotte invites Swedish and international artists whom she has collaborated with during the years, to participate in a generous grandiose dance performance. A unique mix of different performance acts, artists and a very important meeting.
Show up! At Curtain Call.
International Participants:
Sasha Waltz & Guests (Davide Camplani, Edivaldo Ernesto, Mata Sakka, Yael Schnell, Sasa Queliz, Zaratiana Randianantenaina, Jirí Bartovanec) Julie Altlas Muz, Zeng Jing Ping, Joanna Dudley, Nicola Mascia, Matan Zamir, Sophiatou Kossoko, Manuel Perez, Valeria Apicella, Willy Bopp, Kaffe Matthews, Rudi Skotheim Jensen, Brian Gothong Tan (Video), Thilo Reuther (Light)
Swedish Participants:
Dag Andersson, Lotta Melin, Petter & Tom, Philippe Blanchard, Maria Öhman, SU-EN, Guds Söner, Leif Elggren, Kent Tankred, Lindy Larsson, Kenneth Kvarnström, Ossi Niskala, Bosse Arenander, Josef Palm, Rasmus Ölme, Anna Ardelius (Costume), Sandra Medina, Tove Sahlin, Lars Bethke, Anders Jacobsson, Sebastian Lingserius, Johan E Andersson, Leif Jordansson, Tomas Hallonsten, Bebe Risenfors, Karl Svensson (Light), Erik Pauser (Video)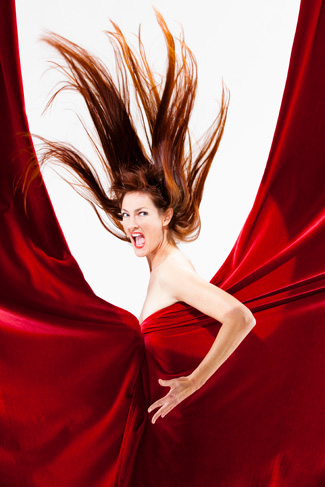 Photo: Mats Bäcker
Svansångare
Premier Dec 4 at 1800
Dec 5 – Jan 29
Helsingborg City Theatre
Helsingborg
Charlotte Engelkes is asked by Helsingborg City Theatre to create a piece for 6 actors. The show, Svansångare (the swan singers), is based on the myth of the mute Swan that only sings just before it dies and includes a number of questions posed by Charlotte to citizens of Helsingborg and others. Where do you come from, where are you going, how do you want to die and what is the most important thing to express right now? And finally: What do you believe happens after your death?

The music is a trashed version of Tchaikovsky's Swan Lake, remade by German sound designer Willi Bopp. Enthusiastic scientists, furious maidens, dead poets and the unexpected Black Swan collect round this lake.
A Dance with the fickle quirkiness of eternity.

With: Lennart Almroth, Cecilia Borssén, Petra Fransson, Ida Wallfelt, Jan Nielsen, Josef Palm. Light and Stage: Karl Svensson, Sound: Willy Bopp, Costume: Anna Ardelius, Research: Sophie Holgersson, Mask: Mia Petersson, Lillebel Höglund