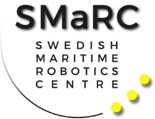 Research developments,
networking and algae food at


SMaRC Demonstration Period 2022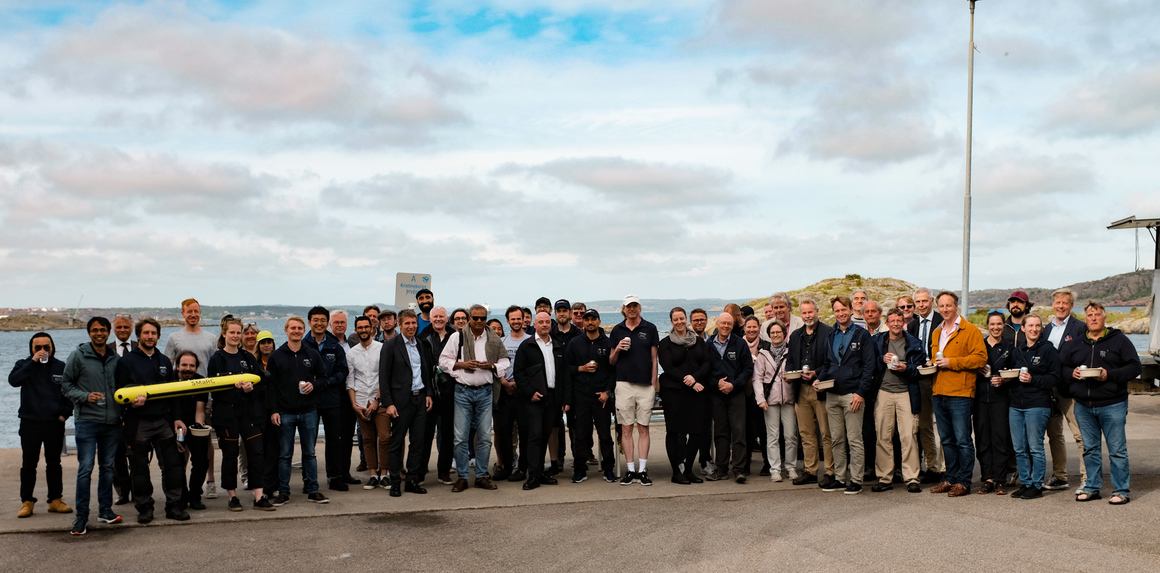 During two days in the middle of June, academy and industry within the field of underwater robotics, met at Kristineberg Marine Research Station on the Swedish west coast - to view demonstrations of AUVs and discuss the latest developments within the area. Among the guests were representatives from SMaRC partners SAAB, Ocean Infinity, FOI, and FMV.
Hans Wicklander, chair of the SMaRC board, opened the demonstration: "We are very proud of the developments we have made this last year. We continue to take small steps, all the time. This event is one of the highlights of the SMaRC year, and it is an opportunity to meet and network."
The days covered an overview of the broad range of research that SMaRC works with, as well as the latest practical developments. One part that has been successful during the year is testing with AUV SAM. Fredrik Gröndahl described that the technique has become more reliable and the autonomy is constantly capable of more. "We have done some successful testing in the 8 hectares large algae farm out on Otterö, and the robot worked well."
Other highlights were demonstrations of vertical balancing with agile AUV SAM, underwater docking with AUV LoLo, tasting of algae food on the dock, and the dissertation of Clemens Deutsch.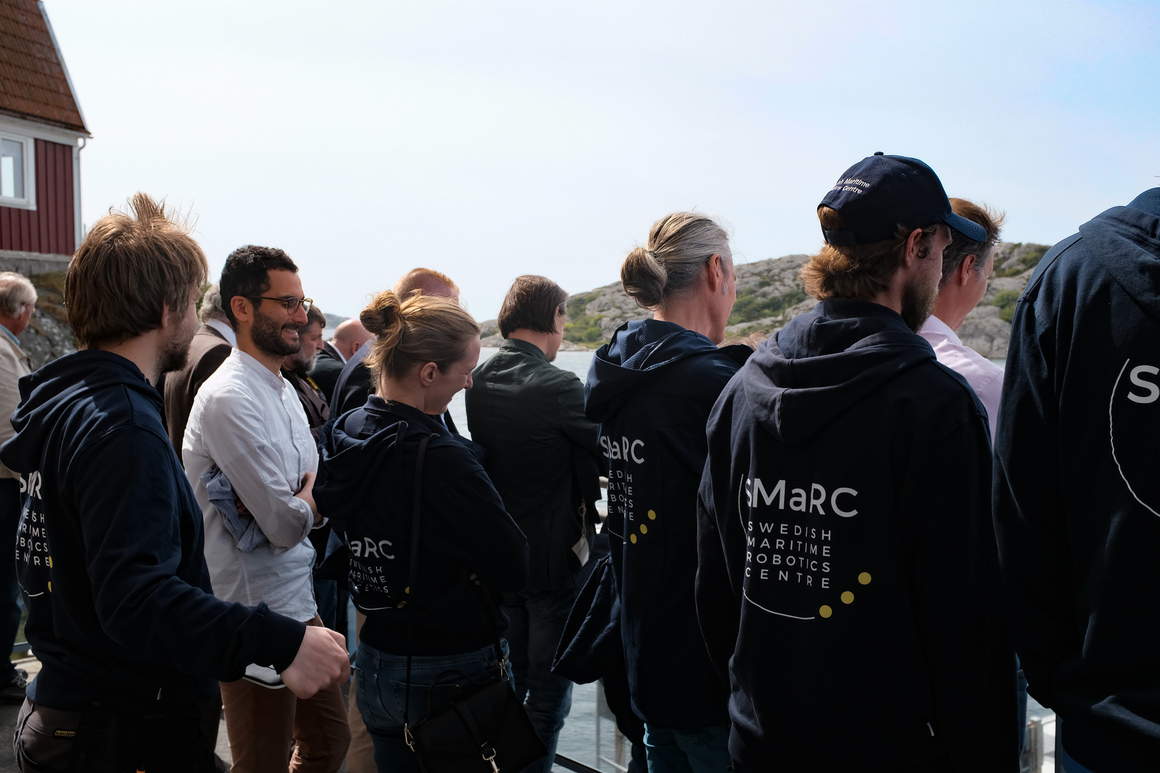 Start typing something...
Dissertation of Clemens Deutsch
On the 15th of June, Clemens Deutsch, a Doctoral Student of SMaRC, successfully presented his doctoral thesis in Vehicle and Maritime Engineering: On the performance of Long-Range Autonomous Underwater Vehicles, Enhancing the Endurance of AUVs. 
Clemens will continue his work for SMaRC as a postdoc. Do you want to know more about his work you find the thesis here. Congratulations!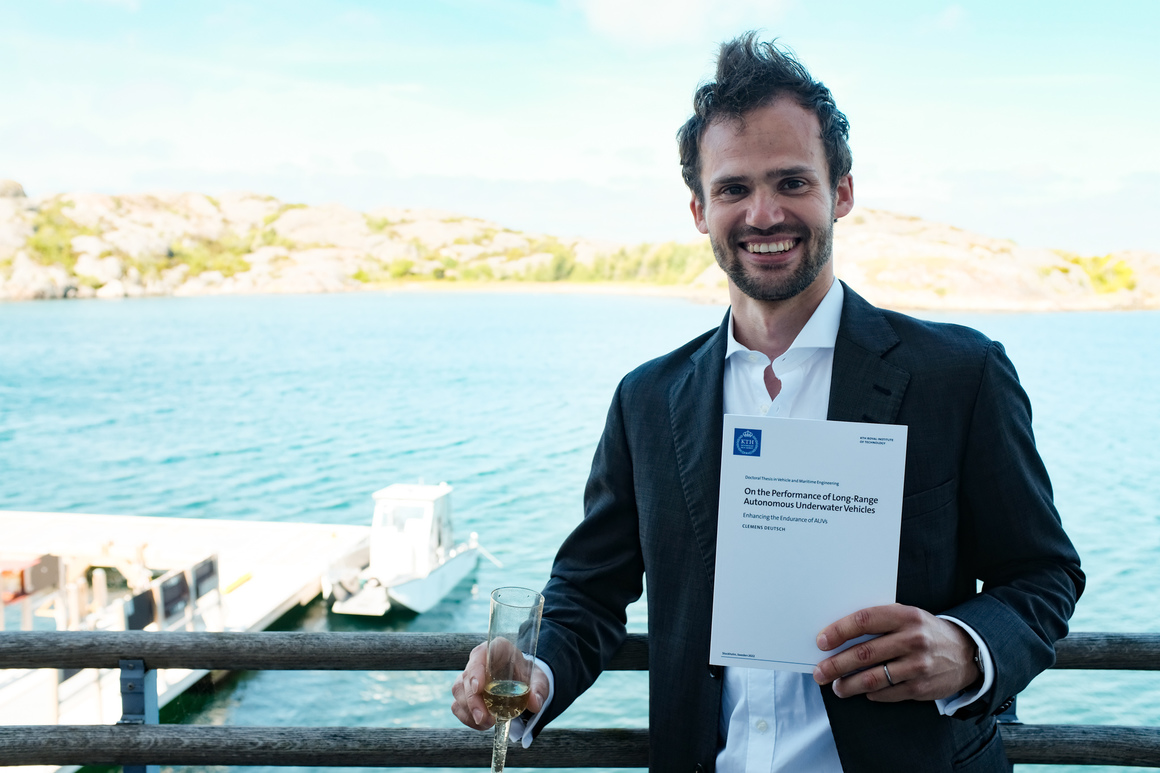 Dissertation of Ariel Chiche
In the middle of May, Ariel Chiche, another former Doctoral Student of SMaRC, successfully presented his doctoral thesis: On Hybrid Fuel Cell and Battery Systems for Maritime Applications.
Now, Ariel will go back to France, before deciding on his next step. Do you want to know more about his work you find the thesis here. Congratulations Ariel!

...psst, below, you find a short interview with Ariel.
Watch SMaRC-team on SVT
During the second day of the SMaRC demo, SVT visited Kristineberg and talked to some of the researchers. Have a look at it here.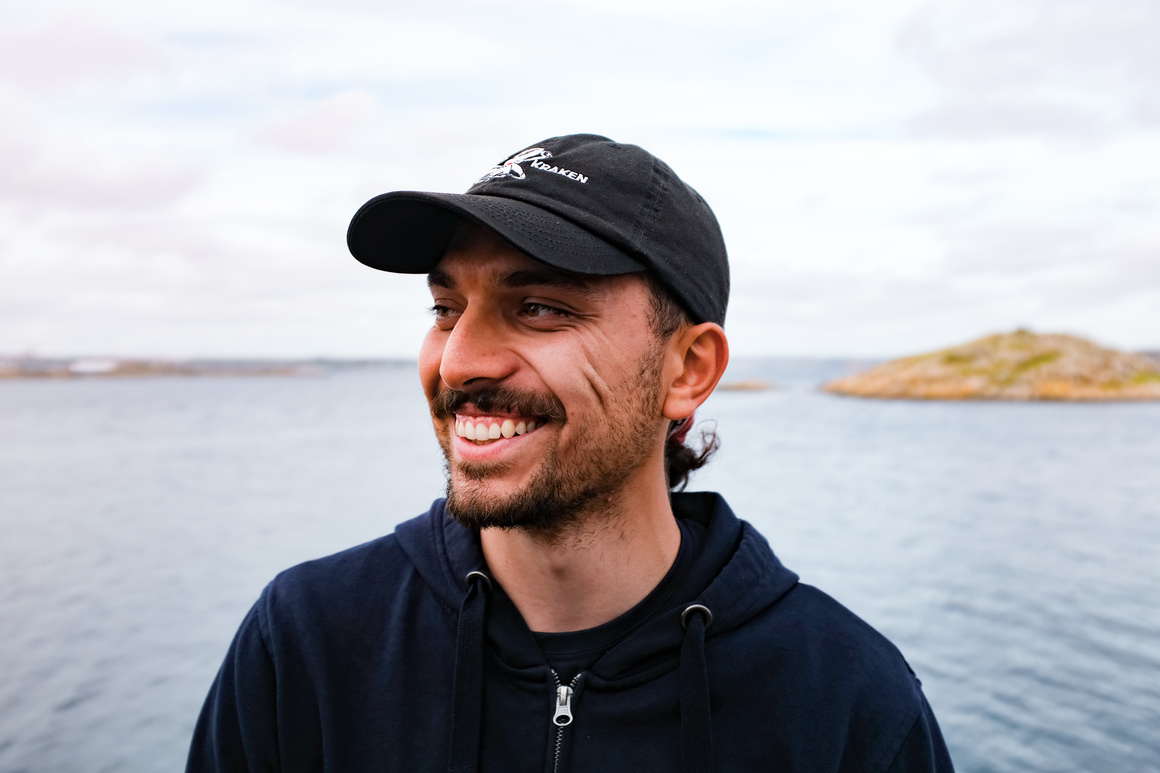 A glance into the presentations
During the demonstration, the latest results were presented by the SMaRC researchers. Below you can get a quick glance into the thoughts and research progress of some of the presenters.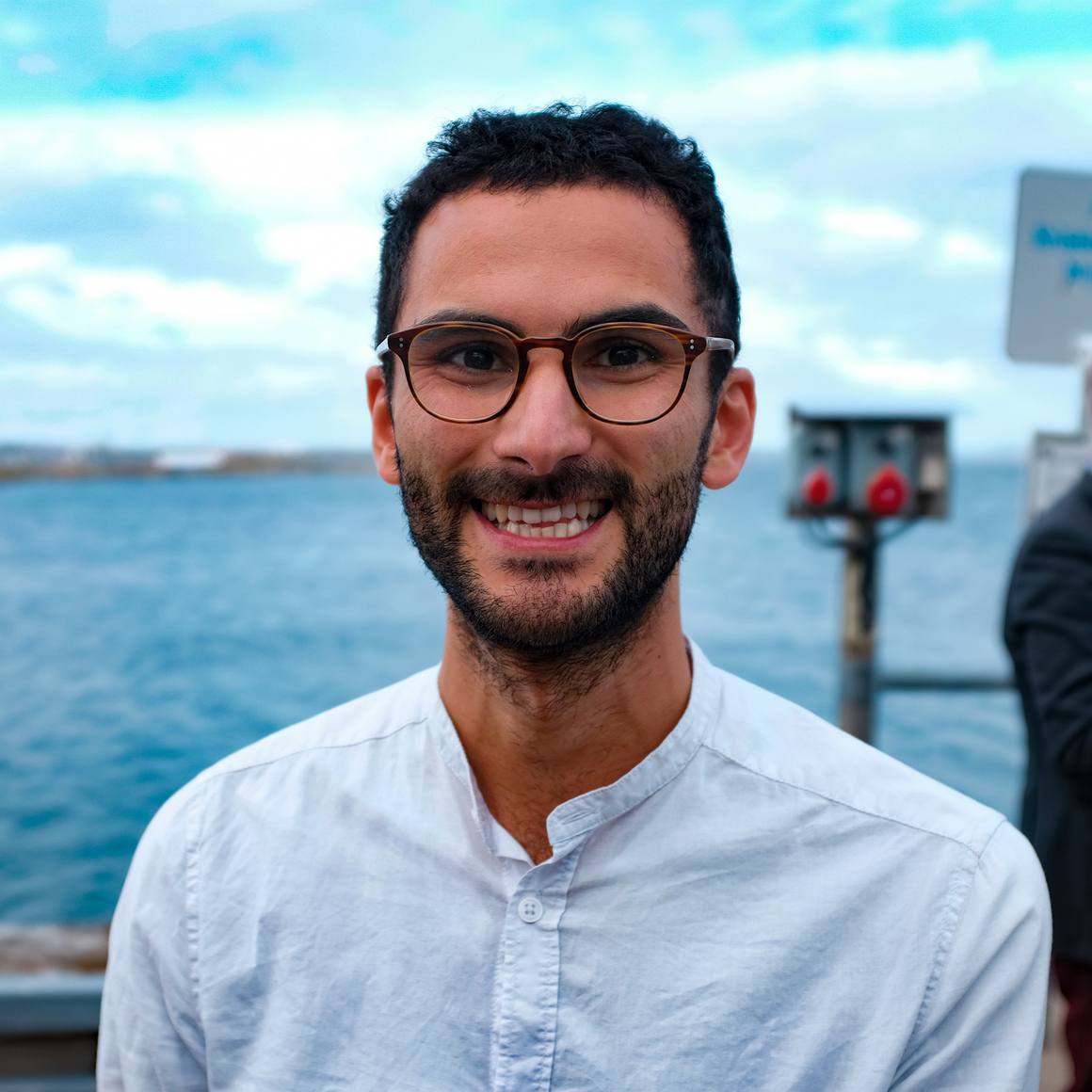 Ariel Chiche (Dr), Finished PhD student
On Hybrid Fuel Cell and Battery Systems for Maritime Applications
Tell us about your presentation? 
My presentation was a brief summary of my work as a PhD student. My work was about the design and utilization of hybrid fuel cell and battery systems for AUVs and maritime applications and 3 research areas can be highlighted.
The first research area was the design of such systems taking into account the constraints of underwater applications. A methodology for sizing and optimizing these hybrid systems was developed and tested over real mission data. Results demonstrated that it was more and more relevant and interesting to use hybrid systems when the length of the mission increases and several ways of storing hydrogen and oxygen were also compared. In addition, the strategy was implemented for other applications (boat and drone). Moreover, the heat balance of the system was included in the design process.
The second research area was the study of the behavior of fuel cells in a closed-environment, The main idea was to maximize the hydrogen utilization by closing the outlet of the fuel cell, but while doing that, water can accumulate in the system, meaning that the outlet needs to be opened after some time. This is called "purging". Through a design of experiments, it was highlighted that, in order to maintain a high performance of the fuel cell and to maximize the hydrogen utilization, the fuel cell should run at high relative humidity, deliver a low current density with a limited forced convection. Furthermore, a so-called "symmetric purging" strategy was later tested and improved the stability of the fuel cell stack over time, which can be a promising solution as long AUV missions are considered.
Eventually, the last research area was the control of the hybrid system, in other words, how to share the power load between the fuel cell and the battery. A large Simulink model was developed and several energy management strategies were tested. It showed that it was possible to correlate some types of missions with some strategies in order to obtain the most of the system.
What progress have you made since last year?
This last year, we finished and published the study about energy management strategy. I also finished the work on the symmetric purging; the paper will be submitted soon.
What is the next step for you?
I had my defence on May 13th 2022, and I will finish my work at KTH and with SMaRC at the end of June.
Next step for me is .... South of France!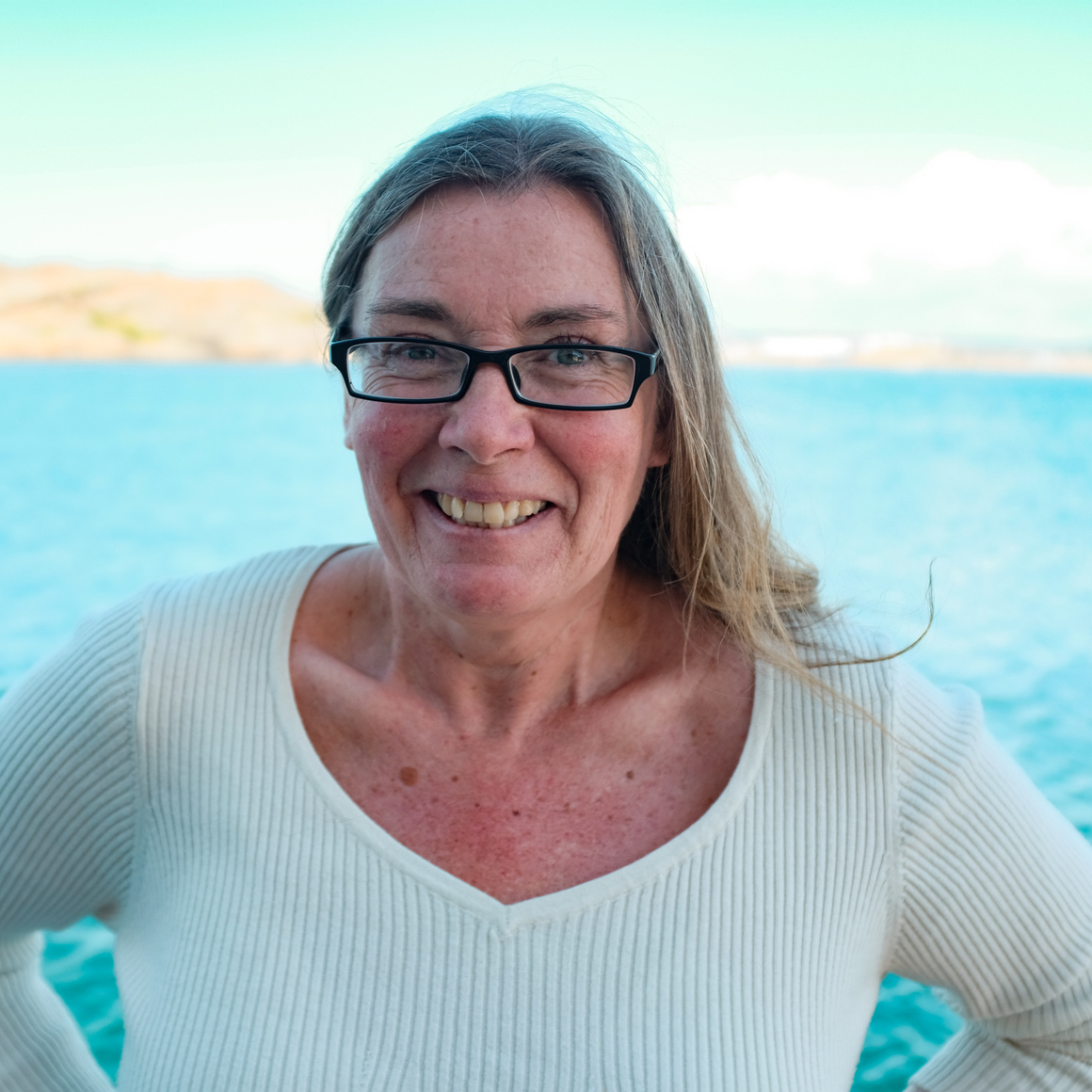 Anna Wåhlin, professor of Oceanography, University of Gothenburg
A large AUV under ice shelves in West Antarctica
Tell us about your presentation?
Challenges, tests and results coming out of the SMARC expeditions to Antarctica. A brief overview of what we learned and a first glimpse of the under ice data.
What progress have you made since last year?
We have successfully tested and operated the Ran AUV under one of the ice shelves of West Antarctica. We have collected unique data of the underside of the ice.
What is the next step for your research?
Process the data and learn new facts from the ice shelf environment. Begin planning the next expedition.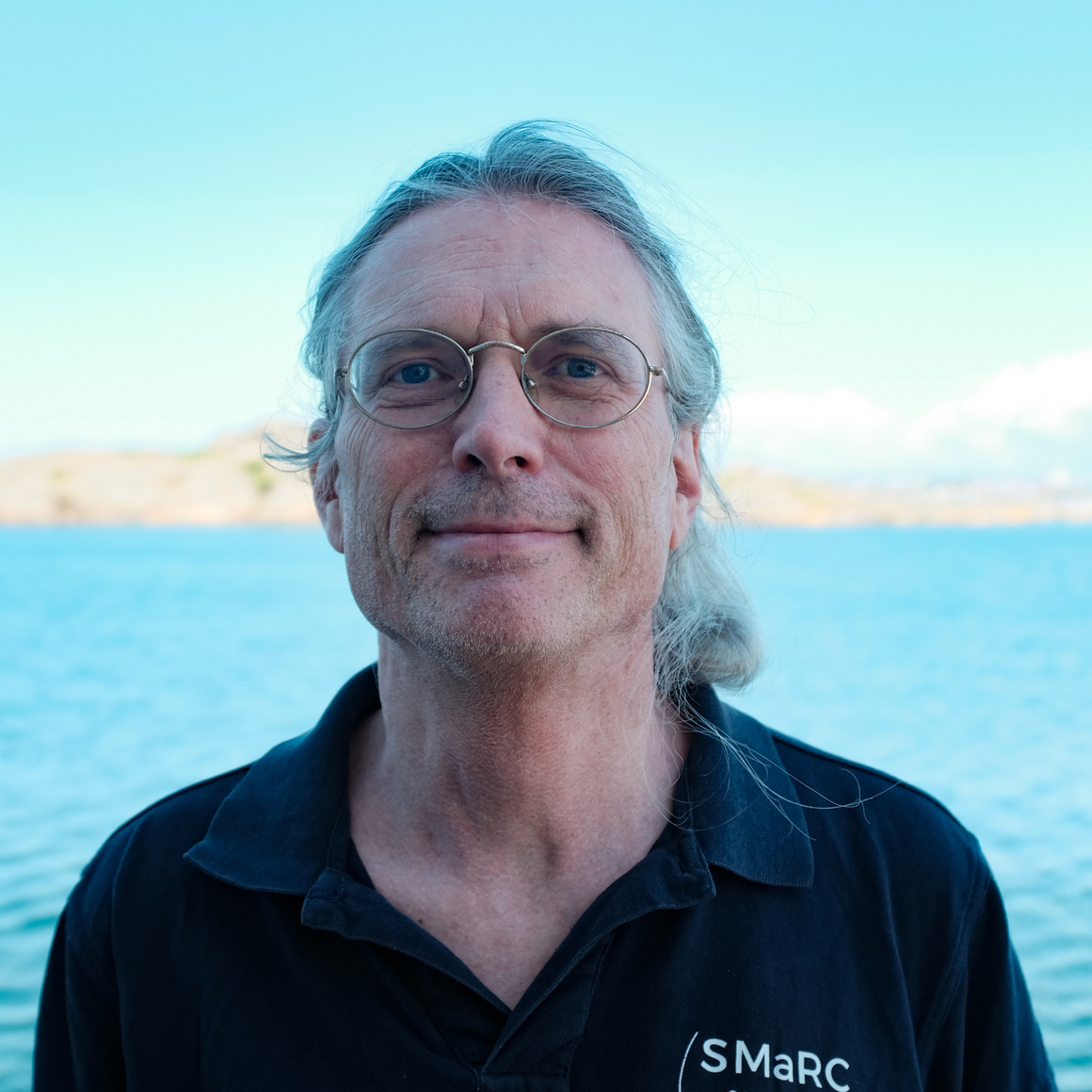 John Folkesson, Associate Professor, KTH


Algea Farm Inspection with SAM and Bathymetric Survey using Sidescan Sonar
Tell us about your presentation? 
The work we have done so far on the automatic inspection on the seaweed farm using our AUV SAM.
What progress have you made since last year?
This year we were able to show that the reactive control algorithm works in the stonefish simulator.  We already have shown that we can detect the ropes and bouys in real time on the robot.
What is the next step for your research?
We were unable to show the inspection in the farm due to issues with the hardware but those will be resolved soon and we will demonstrate the inspection in the water. 
Tell us about your other presentation? 
My other presentation was about Bathymetric Survey using Sidescan Sonar and showed the most recent results of using neural representation and sidescan sonar rendering to estimate bathymetry using only sidescan sonar. Last year we showed that we can use convolutional neural nets to estimate the bathmetry from the sidescan.  That method required training data in the form of multibeam sonar with sidescan sonar.  We now have shown that we can estimate the bathymetry without needing any training data.  
What is the next step for your research?
We hope to be able to eliminate the need for excellent navigation estimates in our method so that we can estimate bathymetry from sidescan with less accurate navigation.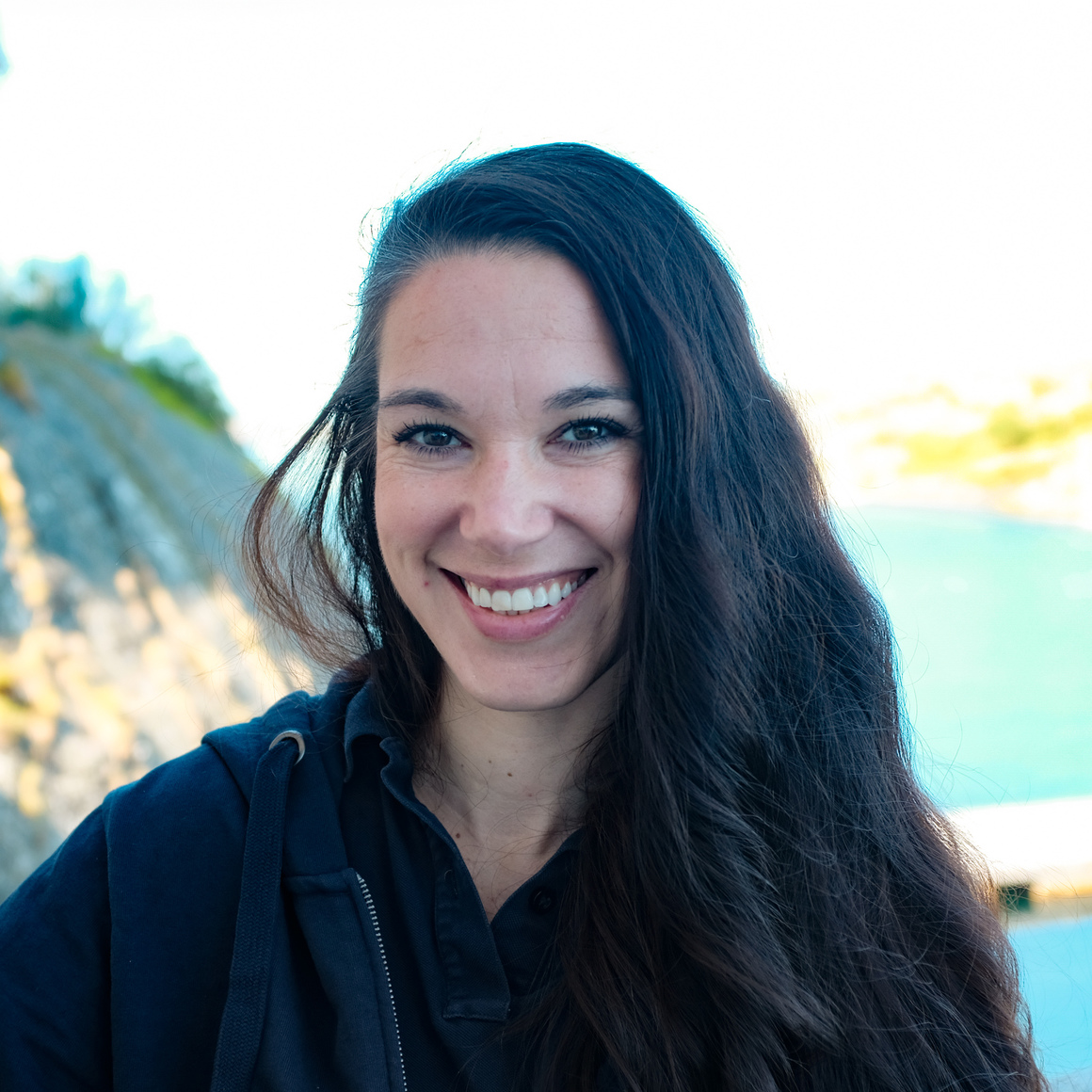 Adela Dumitrascu, Research Engineer
Enhancing the Sniffer – Detection in real-time of toxic compounds using Raman spectrometer techniques
Tell us about your presentation? 
It was about the development of solid and flexible substrates using nanoparticles of gold in material science applications. These substrates have the potential to increase the signal we get back into the spectrometer from molecules analyzed in water, sampled in real-time through a flow cell. This is part of the chemical sensor development called Sniffer.
What progress have you made since last year?
I work only 50% with the project, so the progress is slow but forward. Last year we showed real-time detection of those toxic compounds using the nanoparticles in colloidal form –an efficient method in the lab but not really applicable in underwater real-time sensing. Therefore we need to transform the sensing unit of the sensor into a solid substrate.
What is the next step for your research?
Oh, so many. Testing the solid substrates and tuning them for our application, integration of the spectrometer into a compact unit, enclosed into a watertight case, integration on the AUV/ROV, and machine learning for our data, for example.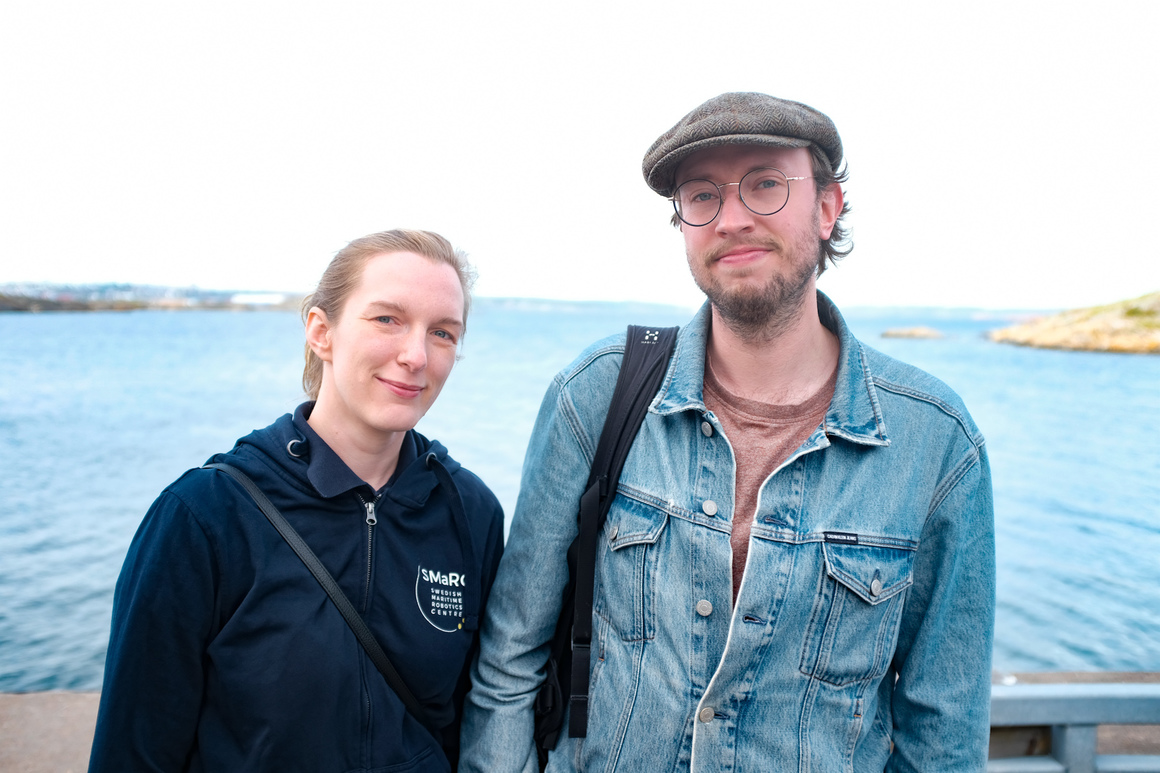 Louise Rixon Fuchs, Industrial PhD student


Sonar Computer vision for underwater scene understanding
Tell us about your presentation? 
It is about how different computer vision methods can be applied to sonar data to help AUVs understand their surroundings. Cameras have too short a range underwater for most applications which is why sonars are used instead. Some research questions in my project are:
-How may existing computer vision methods for conventional camera images be adapted to work on sonar imagery?
-What kind of pros and cons are there with conventional computer vision methods used on sonar images?
-How do we design computer vision methods that are robust and useful in the sonar domain?
What progress have you made since last year?
I have been developing a method for matching and feature extraction in sonar imagery. This has been turned into a paper and submitted to a conference. 
What is the next step for your research?
To further study why conventional computer vision methods like feature extraction methods for camera images don't perform well on sonar imagery and develop alternative methods suitable for sonar data. If these methods turn out to work they could potentially be used in AUVs for tasks such as 3D reconstruction and SLAM.
Viktor Lidström
Robust Underwater Acoustic
Tell us about your presentation? 
The talk consisted of four of the different topics that I have been working with during my PhD project: Permutation Alphabets, Polar Codes, Time Variability in Noncoherent Multiple Frequency Shift Keying (MFSK), and Link Adaptation.
What progress have you made since last year?
Over the past year, I have made all my current progress into a framework that I can run on the public benchmark Watermark. The benchmark simulator uses recorded channels from different places around the world. It gives you quick access to offline testing in a great number of varied conditions, in addition to enabling a direct comparison between publications. This has enabled me to test new ideas quickly and see how the results compare with other methods in the literature that has published benchmark results.
The first result is a method consisting of well-understood components, which is shown to have good performance in all benchmark channels using short and medium-length messages. At the time of writing, there are no published results for some of the Watermark channels. The second result is a noncoherent method that can increase the bitrate over conventional MFSK, with good promising results in 3 of the Watermark channels. A third result is that the performance of MFSK can be increased by enforcing a level of uncertainty on the likelihood functions that are used to calculate statistics for the decoder using probe signals. This enables using a simpler data model that requires fewer probe signals to estimate and more sparse retransmission of probes. An example MFSK method is used to indicate that the probe transmission can be separated by up to 10 seconds so that the overhead from transmitting known signals is minimal. A forth result is on the topic of Link Adaption: a method for fast evaluation of Link Adaptation using a Lookup Table (LUT) of link results is proposed, where the LUT is obtained from a one-time processing of the links in recorded channels from the EDA-SALSA project. Several rules for choosing the link based on feedback are evaluated, and the results indicate clear benefits in the average throughput by using link adaption with Cyclic Redundancy Checks (CRCs) and memory of past results.

What is the next step for your research?
So far I have been constructing the transmitted signal using simple windowed sinusoids, and it would be of interest to evaluate other signals that are more resistant to Doppler spreading. I am also interested in a communication scenario where several robots need to communicate regularly with short time intervals, e.g., in a formation flying mission, where the transmitted signals can overlap and still be decodable at the intended receivers.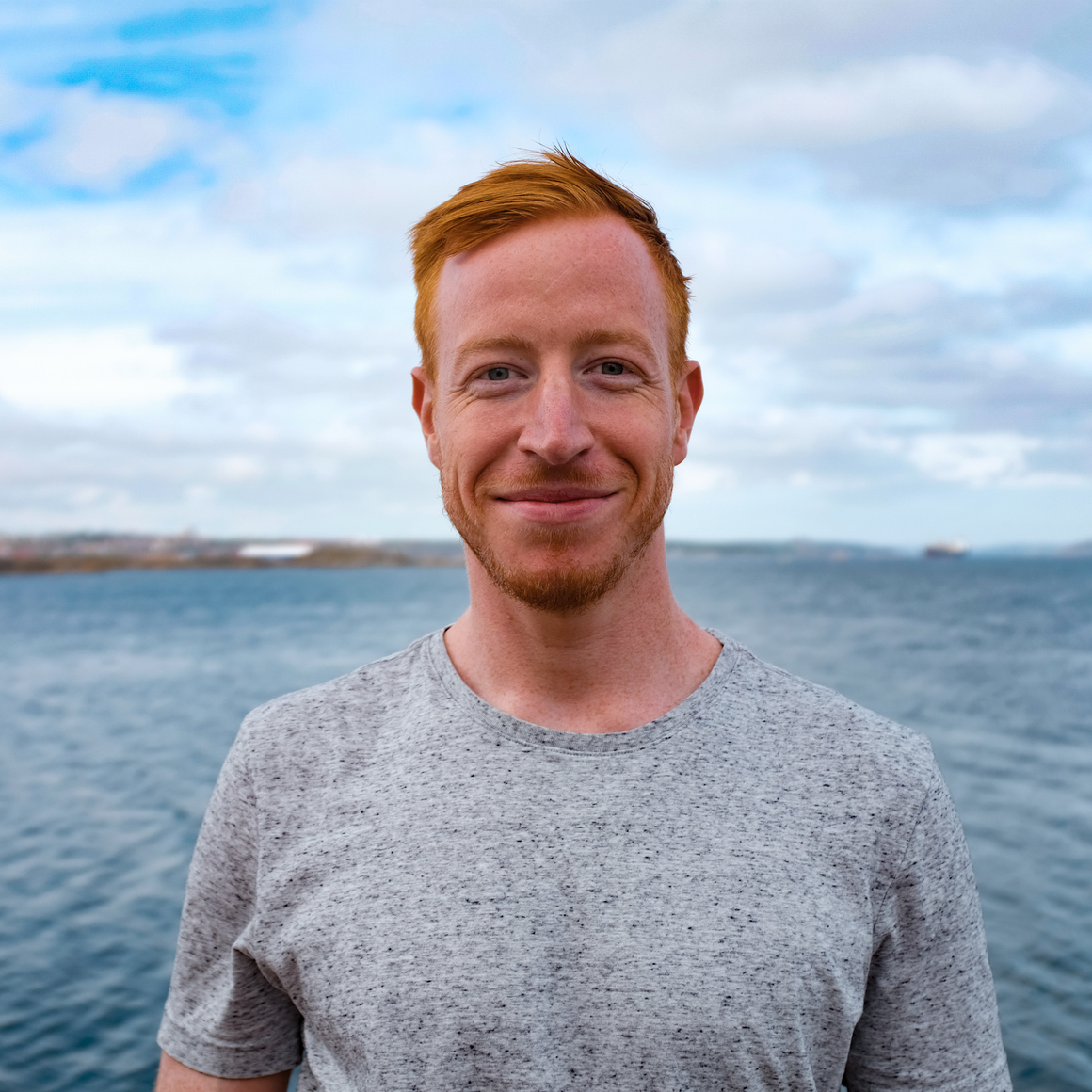 Christopher Iliffe Sprague
Behaviour Trees for Modular Control Systems
Tell us about your presentation? 
Behaviour Trees (BTs) were invented in the video game industry as an easier-to-use alternative to finite-state machines (FSMs) in the design of non-player characters (NPCs), and their use has proliferated through the robotics community, as well as SMaRC, for the same reason (also used at e.g. Boston Dynamics and Nvidia). However, formal performance guarantees of general BT designs have been lacking, and thus it can be difficult to trust their use in harsh AUV environments (e.g. under ice). To resolve this, we develop the first formal performance guarantees for general BT designs (not just specific designs), giving a set of conditions to determine whether a BT will do what it is supposed to do. In doing so, we also develop the first formulation of BTs as discontinuous dynamical systems, thereby allowing the application of the rich literature on dynamical systems to BTs.
What progress have you made since last year?
Since last year, we have developed formal performance guarantees for general BT designs, that generalise all of the previous formal guarantees for specific BT designs. Additionally, we have expanded these performance guarantees to account for cycles (e.g. switching between charging and surveying) and unguaranteed controllers (e.g. black-box neural-network controllers).
What is the next step for your research?
A promising next step in our BT research is to use machine learning to simultaneously learn both the BT structure and the BT's control policies in order to achieve an optimal BT for a given scenario.
Özer Özkahraman, PhD Student
Multi-AUV coverage and Dynamics Change Detection
Tell us about your presentation? 
Oceans are large and we need to sense them for socio-economical reasons. For this to happen within an acceptable amount of time, we must use multiple cooperative vehicles. In my presentation, I have shown the effectiveness of such a multi-vehicle setup. While these groups of vehicles can be very effective, the group dynamics add an extra constraint on the vehicles, that they have to reach a rendezvous point on time, whatever happens. In order to make sure this happens, I have shown in my presentation a method to detect physical changes to the vehicle, and then use this knowledge to still stay in control autonomously, so that the vehicle may fulfill its promises to other vehicles even in the case of a shark bite. I have studied the dynamics change detection and handling, improved upon multi-agent coverage method.
What is the next step for you?
Graduate I hope! The change detection and robustification of AUVs to external effects are what I would like to keep working on.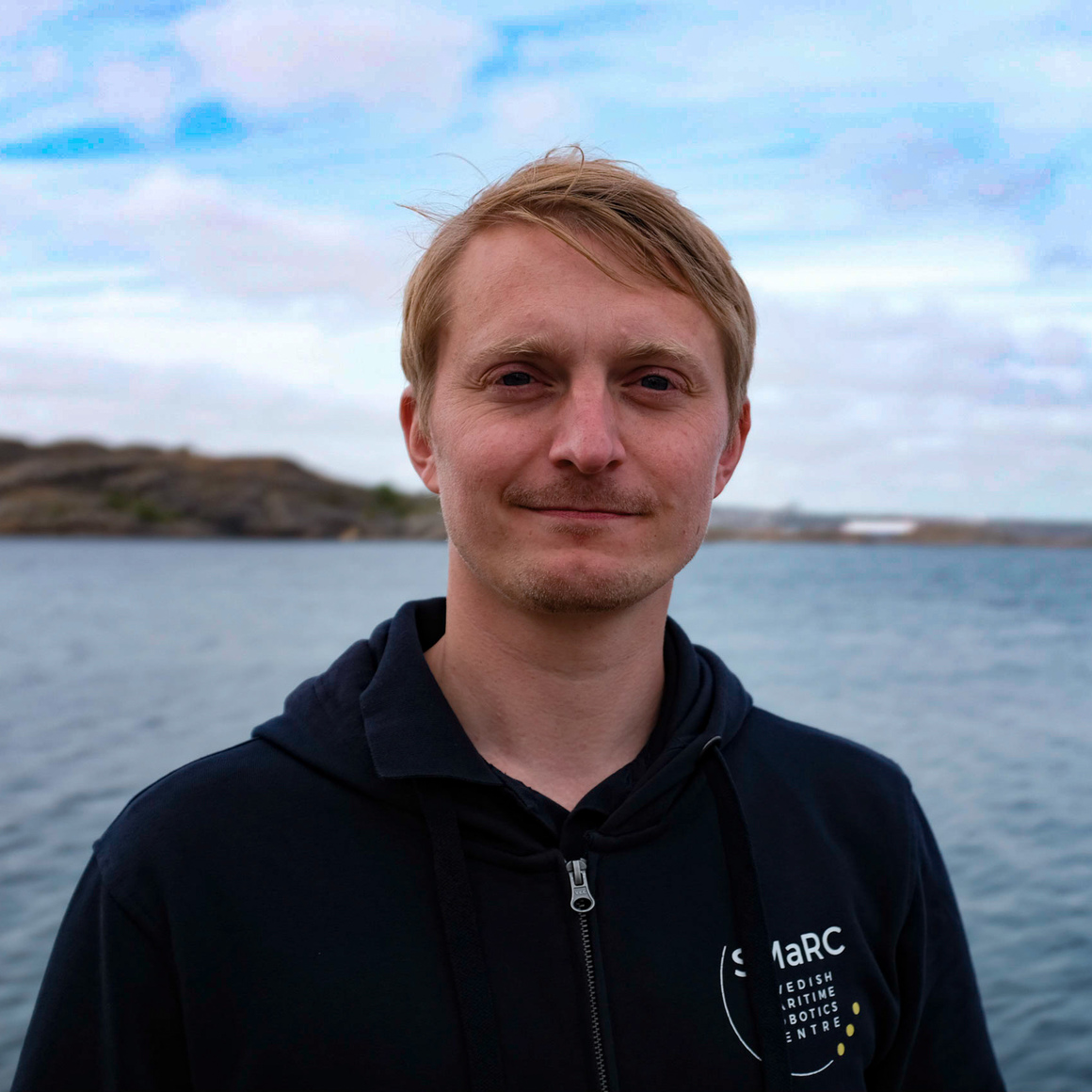 Elias Strandell Erstorp, Ph.D. Student, Underwater NetworksEnergy-efficient underwater acoustic networking

Tell us about your presentation?
My presentation was about adaptive transmission power control in underwater acoustic networks and how this can help save valuable battery energy. Since last year the proposed power control protocol, called DPower, has been tested and verified through in-situ trials.

What is the next step for your research?
The next step in my research will be to look at how to reduce delays in flooding-based underwater network protocols.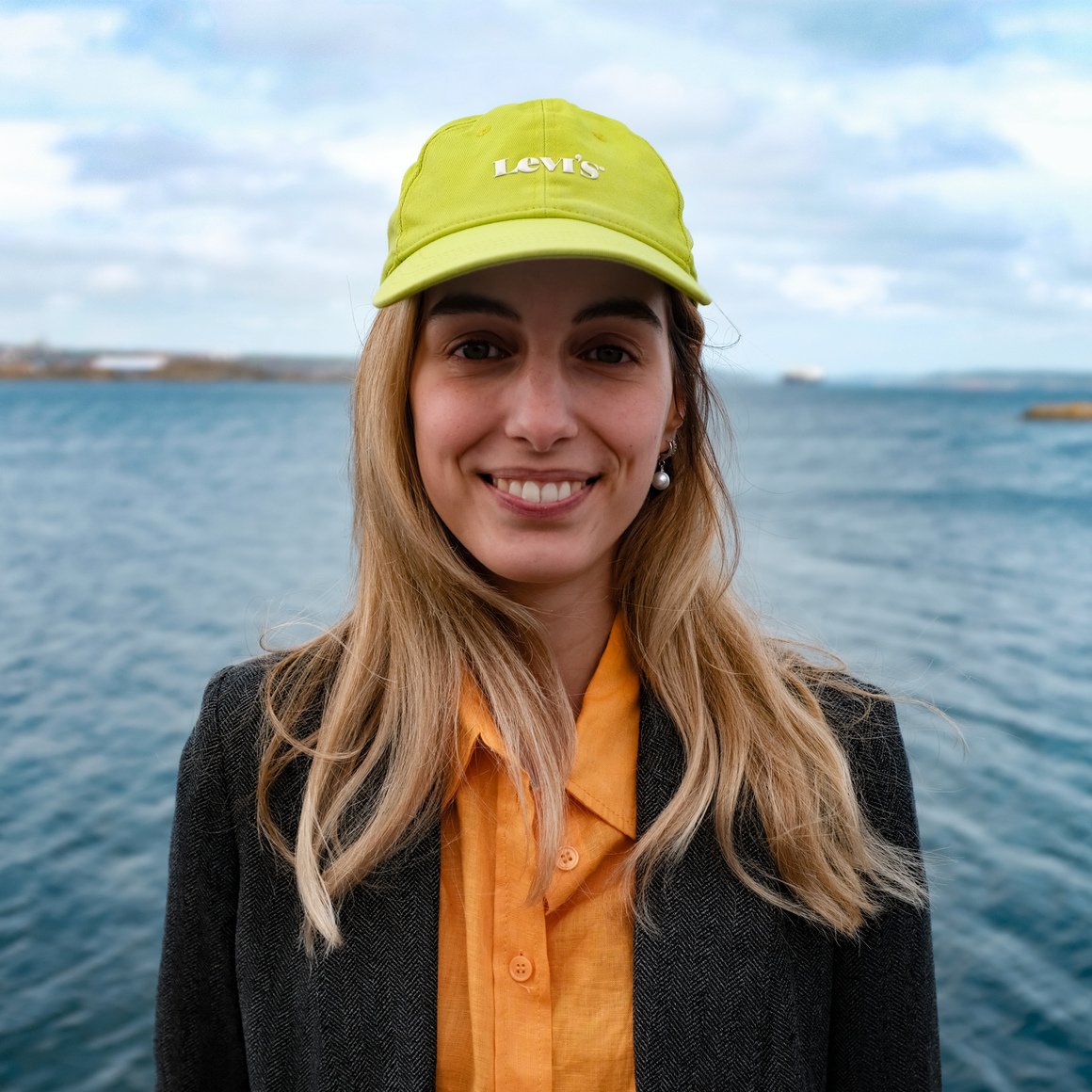 Joana Fonseca, PhD candidate
Algal bloom tracking using AUVs and satellite data
In short, what is your talk or presentation about?
The algorithm I developed for algal bloom tracking using satellite data and AUVS and our future plans to implement it on SAM.
What progress have you made since last year? I started working closely with SMaRC. I have a working algorithm that I want to implement on SAM.
What is the next step for your research?
Two things: Doing the experiments using SAM and improving my assimilated model from the AUV measurements.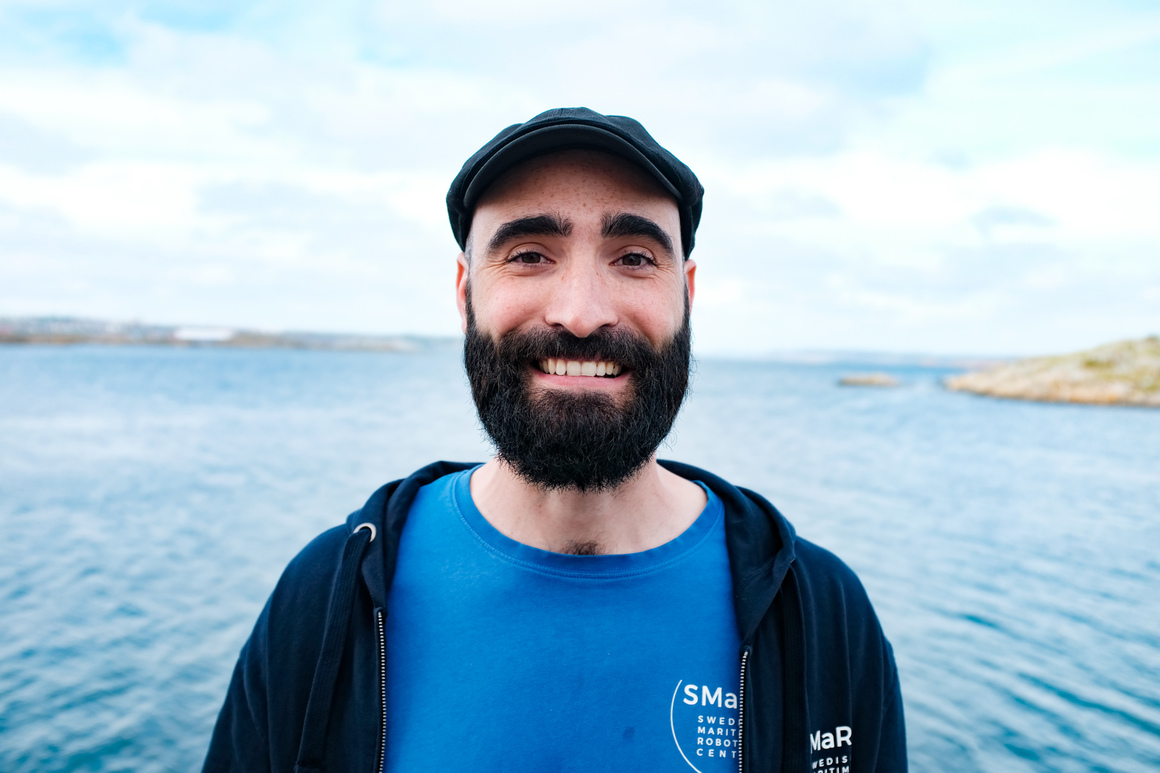 Ignacio Torroba, PhD student
Underwater SLAM with Gaussian Process maps
In short, what is your talk or presentation about?
Modelling large, unstructured areas of seabed from incomplete and noisy multibeam echosounder data using Gaussian processes in a fully-probabilistic manner.
What progress have you made since last year?
I have presented a novel method to propagate the vehicle localization and sensor uncertainty into the Gaussian process training that improves AUV localization accuracy when using the resulting Gaussian process maps. 
What is the next step for your research?
Defending my thesis in a few months :)