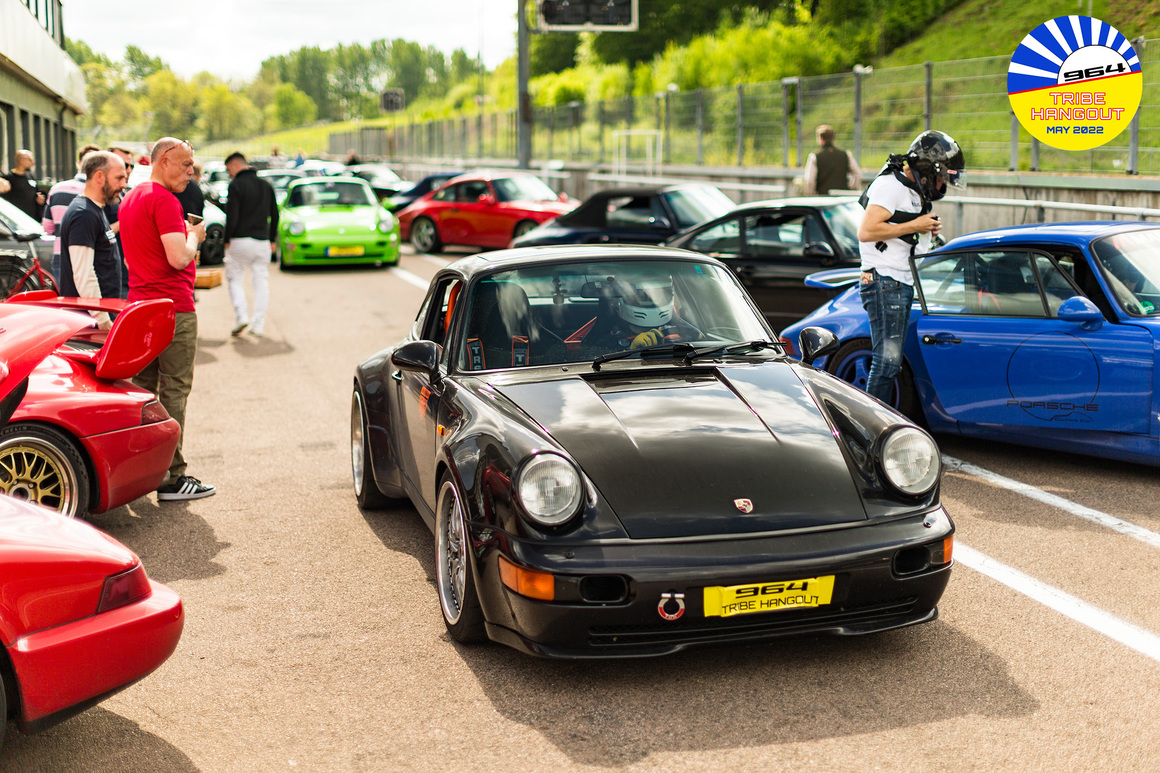 Start typing something...
I don't know where to begin but let me first say a big thanks to all of you +100 passionate people making our last four days together a true experience!
As always, it's the guests that makes the party, one just have to take the intiative, make a few preparations and make sure to invite the right guests!
So thanks for accepting the invitation to our Tribe Hangout!
Regardless if you joined already at the Friday dinner and hungout to the Monday afternoon or if you as Driver, Hangaround, Co-driver or Passenger participated in selected activities, on- or off-track, morning, day or night, you certainly made sure that this 964 TH May 2022 edition was the best one yet!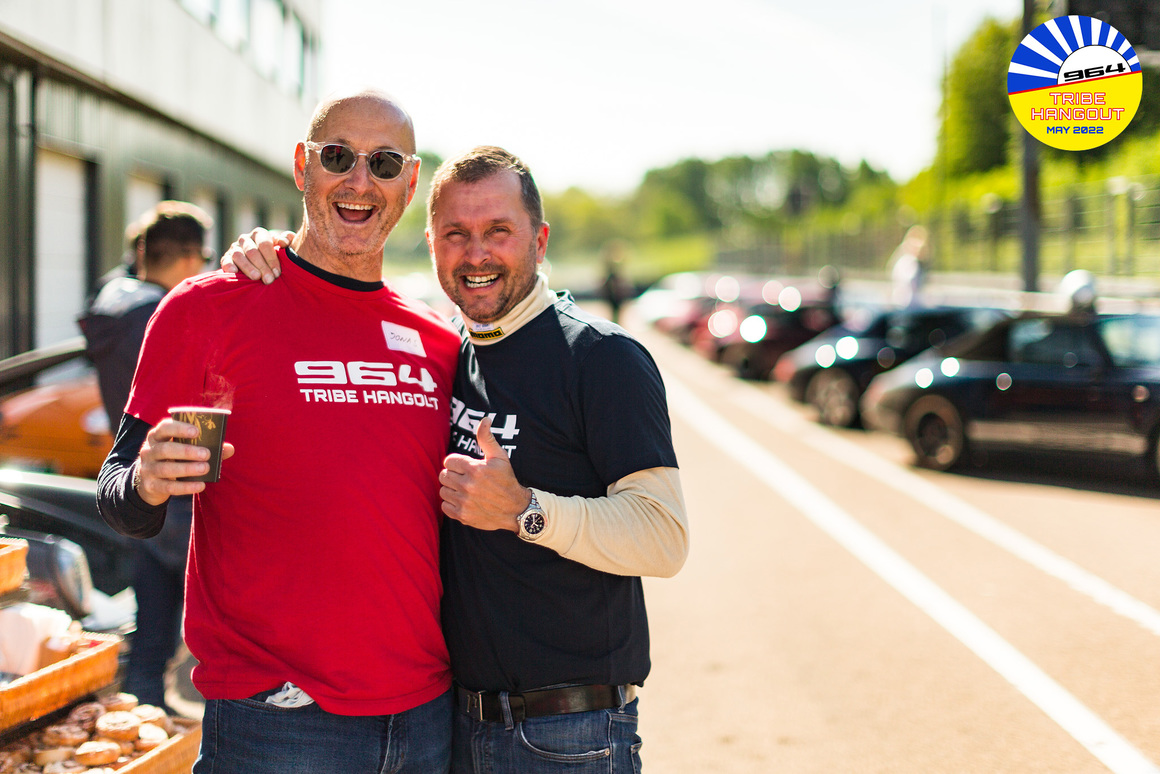 Our team
I am also very happy to say a warm thanks to friends & family helping out to make the 964 TH event a success.
Cia, Lotta and Ellie for welcoming you all on the Saturday for registration. Always with a big smile. Peter for playing a big part in making everyone coming from further away very welcomed and taking time to listen to all my ideas on how to organize the event. Anders and Magnus for coaching some of you guys in developing your driving line and also for good advice along the way.
All eleven "local buddies"  that played an important role in bringing us all together. Great job guys! Göran and Johan from Porsche Center Malmö & Helsingborg for assisting and helping out with practical arrangements at the tracks and for hosting the nice lunch on the Saturday.  Last but not least, the "Hammer brothers", André and Anders at AH-Racing, for bringing tools, spare parts and a helping hand during their weekend off. Great effort as always and glad to see you got time to chase a few 911´s around the track as well!
The essens of
964 Tribe Hangout
The tribe and the event is slowly defining itself as we evolve with every passionate 964 and 993 owner that joins. At the core is of course
Modified 964's truly driven on track
But its also a story of
Friendship
To meet old friends and make new ones sharing experiences is just as important as the trackdriving. We try to do this in a relexed setting over a couple of days allowing us all to hangout without being in a hurry. That's how our three day format have come about.
In the coming survey I would love to get your feedback on how you experienced the event and how it can be improved and how we togheter make it better step by step.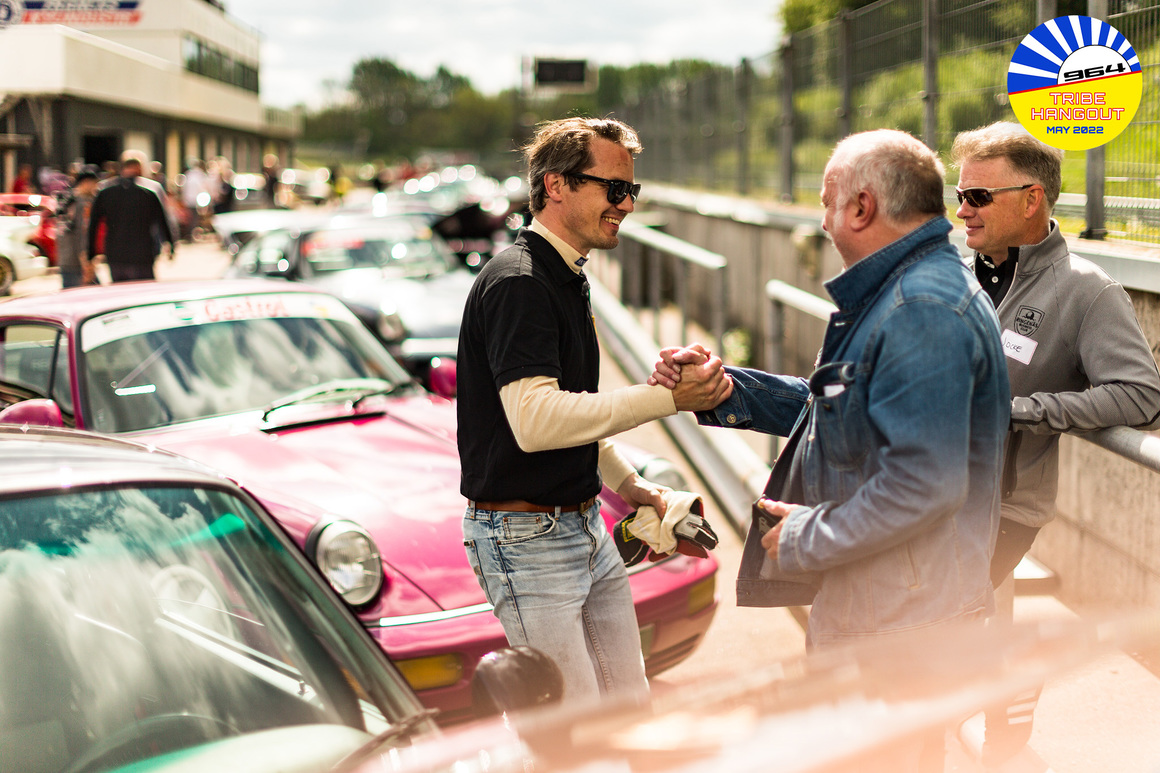 Our four days in retrospect
For us and all that did not make it this year, here are our four days in breif retrospect.
The full program can be viewed here
Friday - Arrival day
The enthusiasm and anticipation was very evident already at the informal dinner on the Friday "pre-event day" and was the perfect start for the days to come.
Start typing something...
Saturday - Trackday 1
At Ljungbyhed we saw almost ninety 964´s and 993´s of which sixty cars on track in three groups.
We had a wet track for the first part of the day, something that represented an opportunity to get the very best out of our Dynamic Driving sessions that we choose to start the day with. It was all about practicing various oversteer situations driving one by one in a very safe setup. Later we started the driving in the three groups.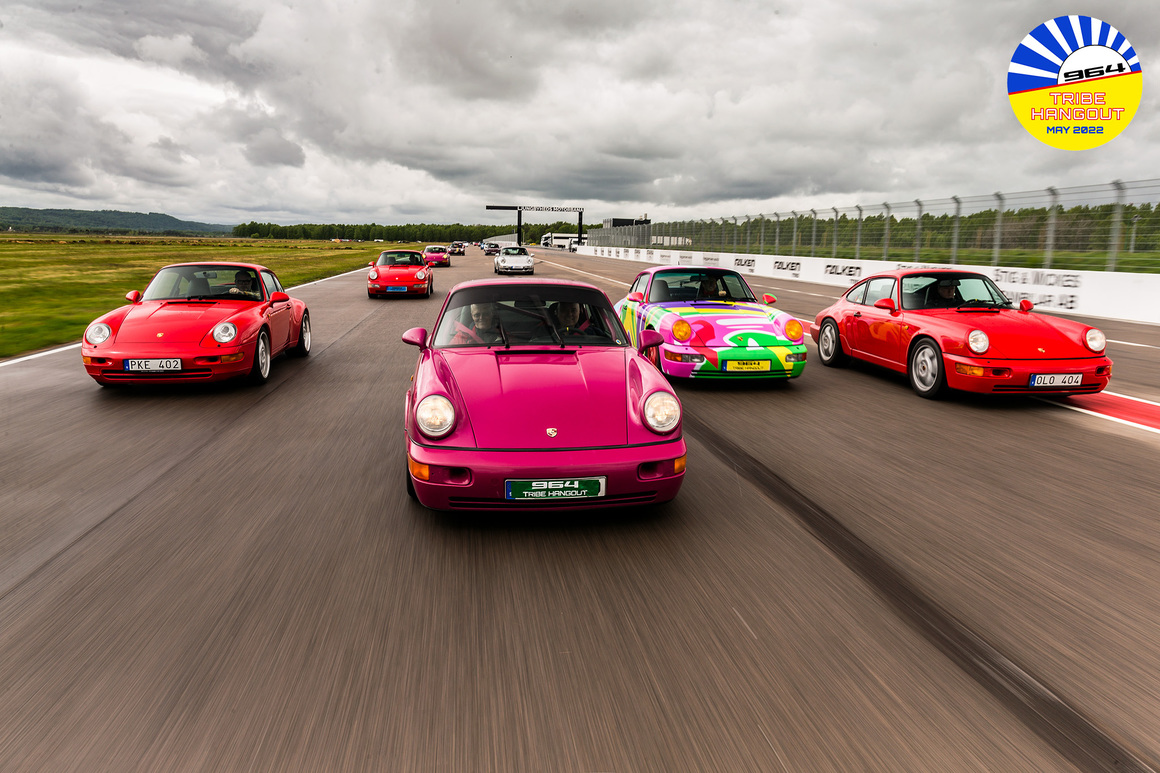 It was great to see that practically all cars took the opportunity to have fun in the wet and participated in all the driving sessions leading up to lunch.
After lunch we did our traditional photo session having all participating 911´s on track including all Hangarounds. A mighty sight to see almost 90 cars around the track. After lunch the came out and we had great driving in the dry for almost 3 hours.
Saturday - Evening
Upon the return to our "basecamp" Riviera Strand in Båstad, the After Drive beers tasted as good as they always do and after some relaxation and freshening up, + 80 person got on the bicycles for a 10 min bike ride to the Papa´s restaurant in the harbor of Båstad.
As expected the day and night, ended very late for some that felt inspired and in the mood!
Sunday - Touring day
Most had a very relaxed morning with a late breakfast before we headed out in small groups on great driving roads heading for a two hour lunch in the sun at the beautiful Ransvik Havsveranda right by the sea.
Many of the seriously track modified cars stayed behind and their drivers buckled-up as passengers in the more sporty touring cars.
We eventually headed back and luckely managed a few After Drive beers before we had dinner at the hotel as we concluded the day togheter and prepared for the second trackday.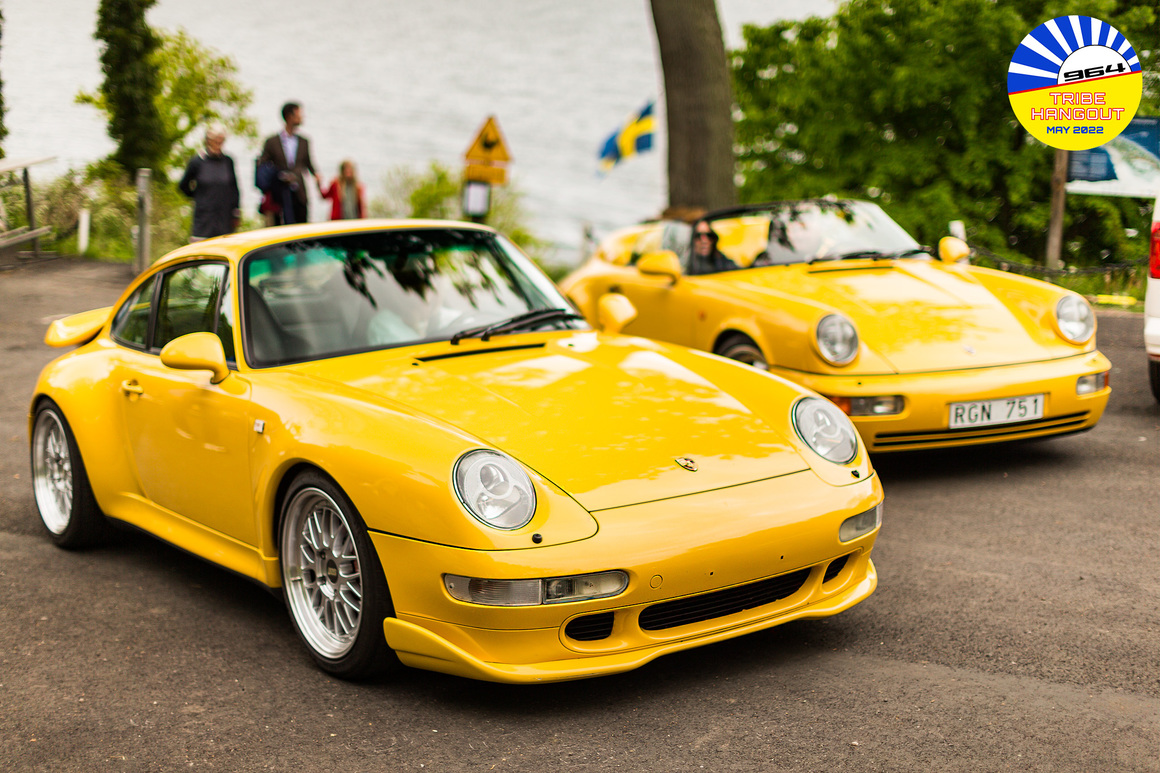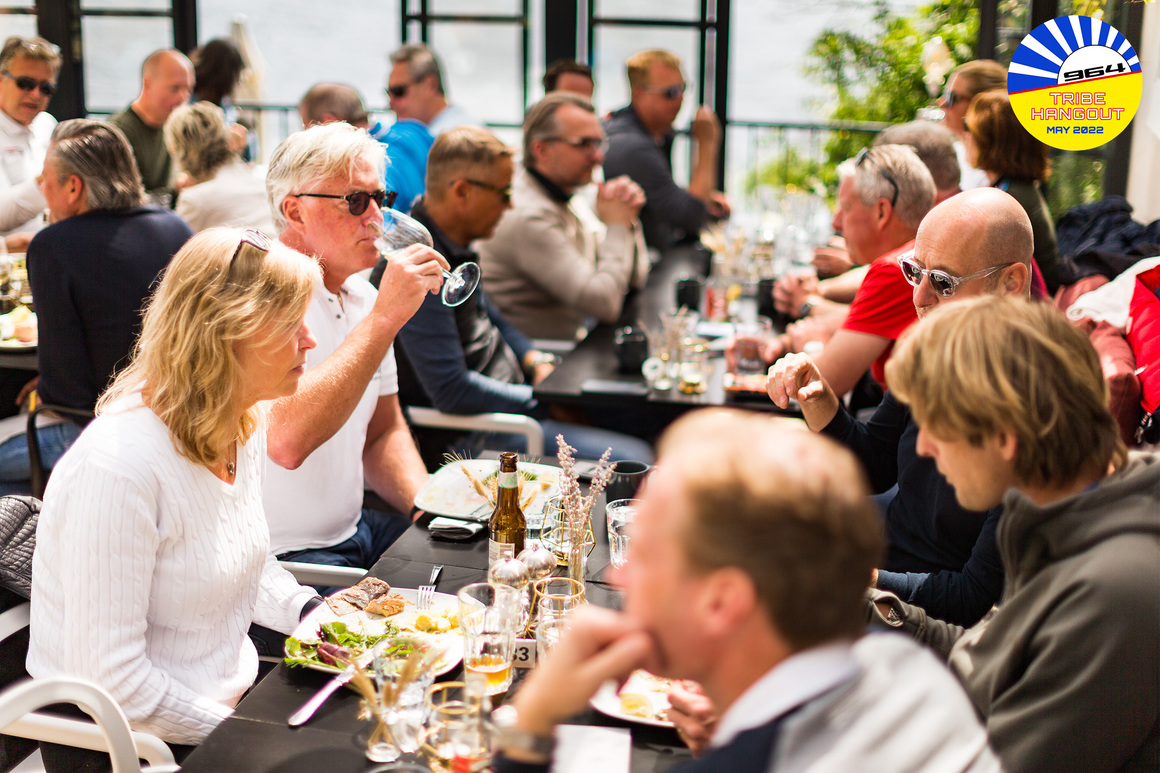 Monday - Trackday 2
It was an early morning at Ring Knutstorp with a trackwalk for those how was keen. I was myself at the track at six clock to "enjoy the calm before the storm" and to have a quiet morning coffe offloading my 964 from the trailer and getting in the mood for a great day at the track.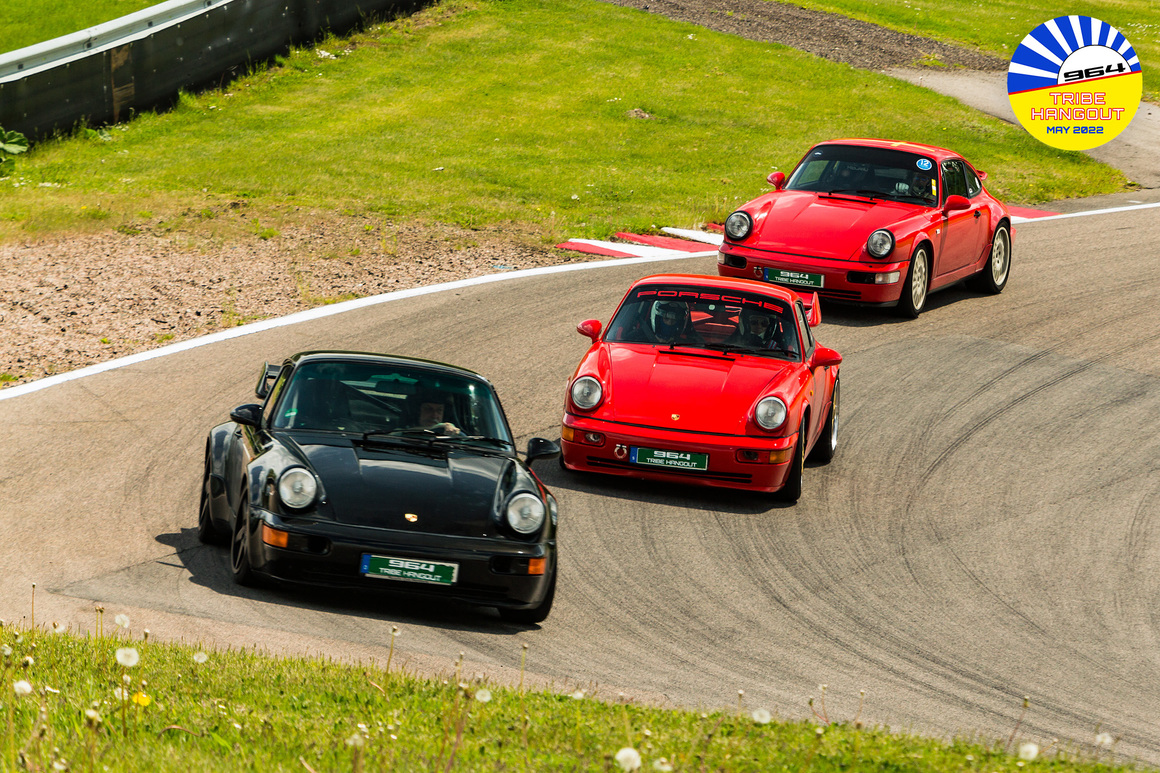 We got a sunny day with great trackdriving togheter from 09.00 untill 16.00 hours. We organized passenger rides, in-car coaching, spotantious follow-me laps and a lot of free driving. In many cases very fast driving but always diciplined, friendly and safe.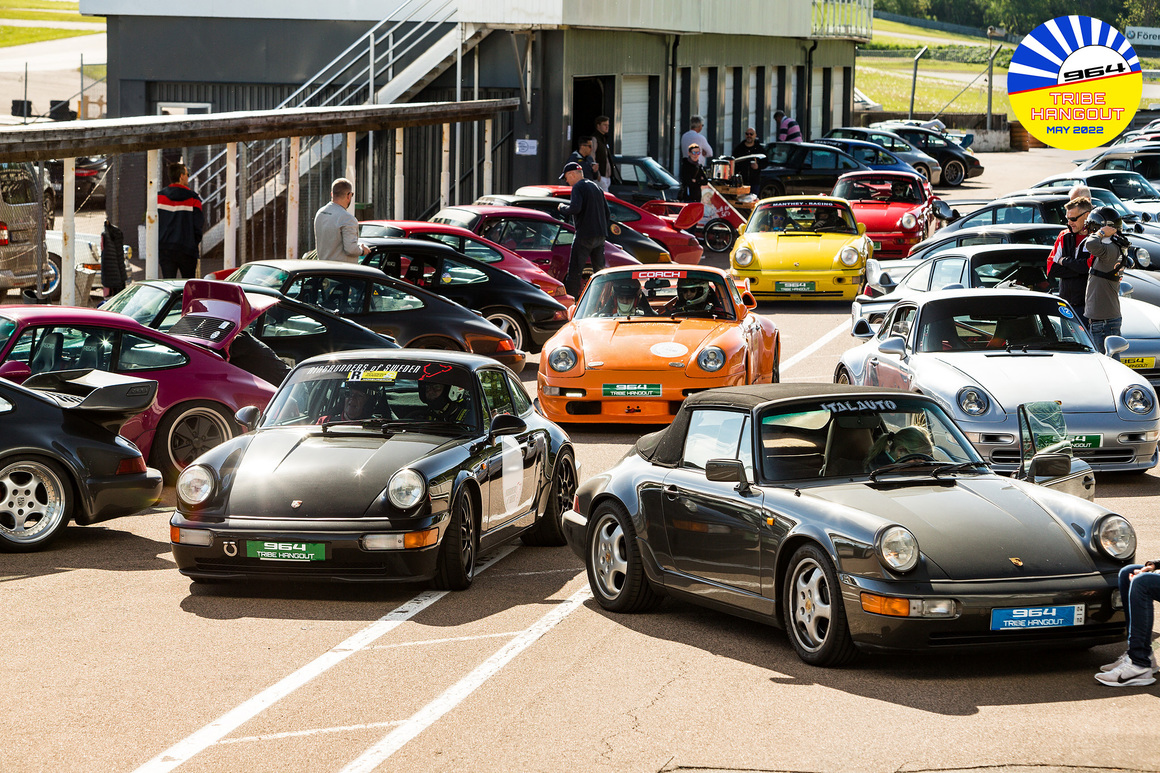 Next events?
Of course we have plans! But let us all lean back and enjoy the experiences we now have shared togheter and get on with the rest of our trackday season. I will make sure to inspire you when the time is right.
However,  I have during our days togheter heard some guys talk passionately about tracks like Bilsterberg, Nürburgring and Anglesey.
The best route is always to undercommit and overdeliver. But stay tuned, who knows, there might be some substance in these rumors :-)
Do you have 964/993 friends?

If you know someone that share our passion and would like to stay updated about our 964 Tribe Hangout events, please invite them to follw our tribe.

 
 
Social media

Make sure to Follow and Like our Facebook page for some great inspiration and updates on what's going on at our end.

Below you also find the links to our Instagram, LinkedIn and YouTube channel