New door code
From 10 October, we have a new code for the entrances that can be found in the version of this newsletter sent by mail. The question has arisen as to whether apartment keys can be used in the entrance doors. We have investigated the issue and the conclusion is that it is not appropriate for security reasons. Code or blip will be needed as before.
Garage parking spots
Soon, some parking spots in the garage will become vacant. If you want a place, you can send an email to kundservice@fastighetsagarna.se to join the queue.
Pests in our courtyard
During the summer / autumn we have received indications of rats in our courtyard (as in many other places in a big city). We have acted urgently on this and now there are concrete stations (rat traps) deployed and we will also fill in holes that have been discovered.
Bicycle clean out
At the end of September, bicycles in the courtyard and in bicycle storage will be inventoried. Bicycles that are incorrectly parked and bicycles / strollers, etc. that have not been used for a long time will be marked.
If the marking is not removed within the set time (we will return with date), the bicycle / stroller will be moved and placed in a storage room waiting to be removed.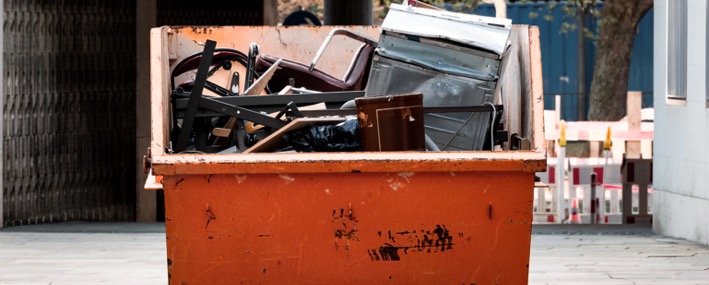 Container for bulky waste
Container for bulky waste will be placed outside Corplus' office from October 22 - 25.
In the container you may throw:
Mixed waste such as: paper, wood, plastic, metals, textiles and non-combustible (eg mineral wool, brick, stone and concrete)
In the container you may NOT throw:
Asbestos - from, for example, building boards, roofing sheets, pipe insulation.
Electrical or electronic waste - anything with a cord, batteries or solar cell.
Products with freon – such as refrigerators and freezers.
Light sources - fluorescent lamps, low energy lamps, light bulbs or other light sources.
Household waste - refers to, for example, kitchen waste.
Tyres
Hazardous waste - paint, chemicals, solvents, waste oil, impregnated material such as impregnated wood.
In the event of incorrect sorting, the association will be charged a sorting fee of SEK 3,425, wich we offcourse want to avoid.
Discount at our restuarants
As a result of our support with rent relief for our restaurants they now want to give something back. Our members get discount at La Bergerie and Hawaii Poke.
At La Bergerie, when you order take-away, you will get a free dessert per person by saying the code words "Brigitte Bardot".
Hawaii Poke gives you 15% off the order by showing the blip that we use in the entrance.
Extraordinary General Meeting
At the Annual General Meeting on June 15, it was decided to approve proposals for revised association statutes. In order for the updated association statutes to be valid, a short Extraordinary General Meeting will be held on October 19. Inivtation and new association statutes will be sent to the meeting shortly. Observe that the meeting will be held in Swedish.
Etaget in September
Tor, Janne, Jaqueline, Fredrik
The Board