19 oktober 2021. Scroll down for English version!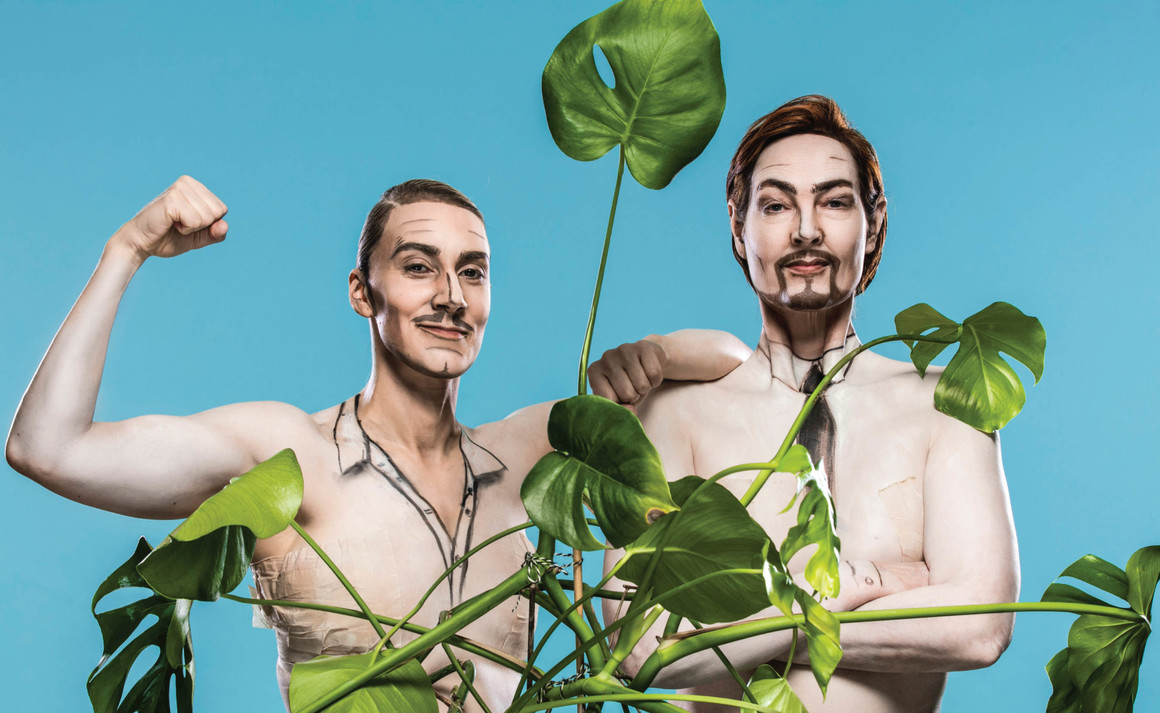 TRANSPLANTATION 
- en kärleksfull varieté om identitet och existens på cellnivå
Den 19 november är det premiär för Charlotte Engelkes senaste verk TRANSPLANTATION på Norrlandsoperan i Umeå. Tillsammans med dansaren, koreografen och drag-king Sofia Södergård växer en föreställning om identitet, existens, död och pånyttfödelse fram. Föreställningen utgår från Engelkes egen benmärgstransplantation och bjuder in oss in i ett organiskt växthus där trädgårdsmästare odlar hjärtan för nyplantering. Två karaktärer söker sina likheter, men vem donerar egentligen vad till vem? Var upphör jag och börjar du? Likt sagan om kärlekshistorien mellan Tristan och Isolde där det gamla måste dö för att de tu till slut ska bli ett, skapar Engelkes och Södergård en livsbejakande varieté med dans, odlingstips, musik, standup, komik och dramatik, passion - och Wagner. Läs mer och boka här. 
I februari 2022 kommer föreställningen till Dansens hus Stockholm.
Medverkande:
Regi och koncept: Charlotte Engelkes Koreografi: Sofia Södergård På scen: Charlotte Engelkes och Sofia Södergård Musik och ljuddesign: Willi Bopp, Norrlandsoperans symfoniorkester Ljusdesign och scenografi: Karl Svensson Kostymdesign: Anna Ardelius Foto: Mats Bäcker
En Astarte produktion med stöd av Kulturrådet, Konstnärsnämnden och Stockholms stad i samproduktion med Norrlandsoperan och Dansens Hus. 
Läs mer på vår hemsida www.charlotteengelkes.com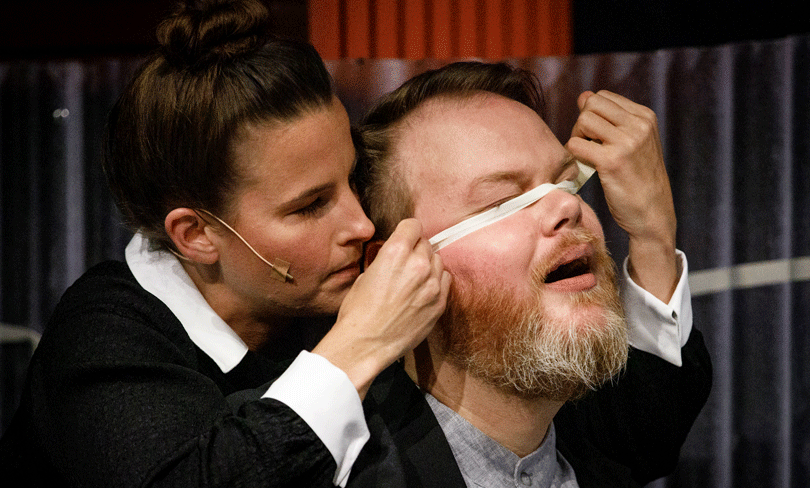 FRÄULEIN JULIE 
- premiär på Badische Staatstheater 18 december 2021

Charlotte Engelkes är inbjuden regissör till Badische Staatstheater i Karlsruhe i Tyskland under 2021, där hon gör en ny version av August Strindbergs kammarspel FRÖKEN JULIE. Från sitt team har hon med sig Anna Ardelius, scenografi, kostym och Willi Bopp som ljuddesigner. Föreställningen utgår från Strindbergs dialoger mellan Julie och Jean samt pjäsens förord tillsammans med nyskrivna texter av Engelkes. I föreställningen ser vi den svenska operasångaren och skådespelaren Frida Österberg tillsammans med tyske skådespelaren Jens Koch. De två utgör ett högst oväntat udda par. I köket och på utedasset finns även en ung självsäker Strindbergs-karaktär, spelad av Andrej Agranovski, som orerar och reflekterar över filosofiska frågor, sett genom hushållerskan Kristins perspektiv. Ett musikaliskt soundtrack binder ihop hela framställningen av Strindbergs världskända kammarspel om klass, makt och åtrå en ödesdiger svensk midsommarnatt. Läs mer på Badische Staatstheaters hemsida här.
Engelkes har tidigare spelat FRÖKEN JULIE - THE MUSICAL i en egen version utifrån Strindbergs pjäs. Föreställningen gjordes för och spelades på Hamburg Schauspielhaus under 2002. I Stockholm spelades den på Dramaten med Andreas Rothlin Svensson 2016.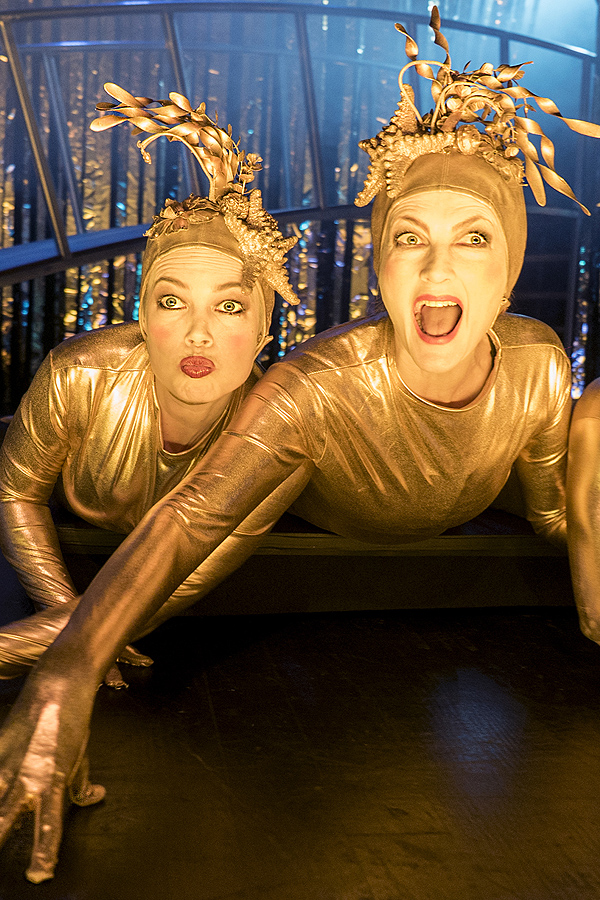 GULDET
Succéföreställningen från Kulturhuset Stadsteatern Skärholmen 2017 kommer att sättas upp på Regionteatern Blekinge Kronoberg våren 2022.
Mer info kommer!
Foto: Katja Tauberman.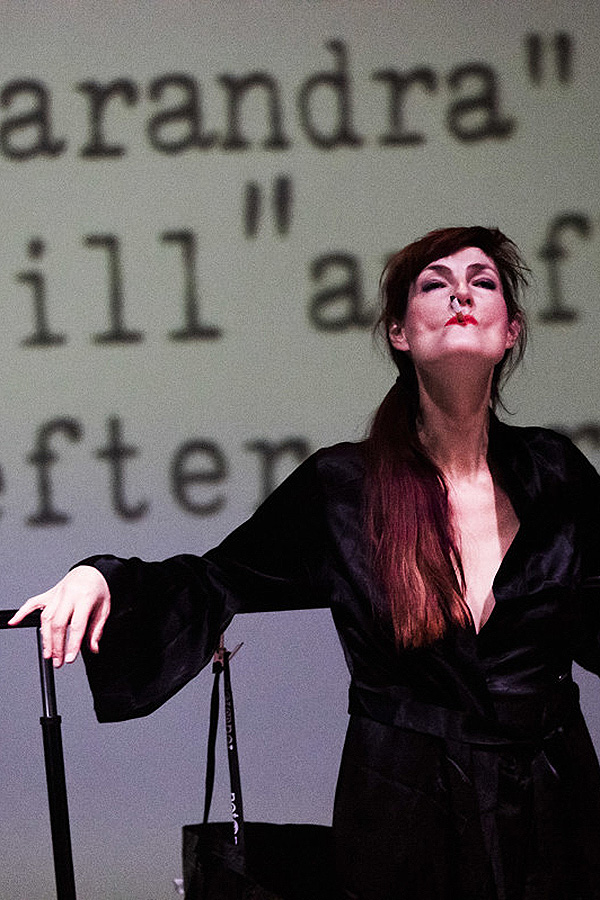 MIN MAMMA
Den 13-15 maj 2022 är den hyllade musikal-dokumentären som hade premiär 2016 tillbaka med ett gästspel på Strindbergs Intima teater. 
Läs mer här. 
Foto: Mats Bäcker.
TRANSPLANTATION
- a loving dance about identity and existence at the cellular level
November 19, 2021 is the premiere of Charlotte Engelkes latest work TRANSPLANTATION at Norrlandsoperan in Umeå (SE). Together with dancer, choreographer and drag king, Sofia Södergård, a performance about identity, existence, death and rebirth emerges.
The performance TRANSPLANTATION starts from Engelkes' experience of her own bone marrow transplant and invites us into an organic greenhouse where gardeners grow hearts for new planting. Two characters seek their similarities, but who really donates what to whom? Where do I stop and do you start? Like the famous love story between Tristan and Isolde where the old must die in order for the two of them to finally become one. Engelkes and Södergård create a life-affirming variety show with dance, cultivation tips, music, standup, comedy and drama, passion - and Wagner.
In February 2022, TRANSPLANTATION will be shown at Dansens Hus in Stockholm SE).
Direction and concept: Charlotte Engelkes Choreography: Sofia Södergård On stage: Charlotte Engelkes and Sofia Södergård Music, sound design: Willi Bopp, The Norrlandsoperan Symphony Orchestra Lighting design and scenography: Karl Svensson Costume design: Anna Ardelius Photo: Mats Bäcker
An Astarte production in collaboration with Norrlandsoperan and Dansens Hus and with the support of the Swedish Arts Council, the Artists' Committee and the City of Stockholm.
FRÄULEIN JULIE

 


- premiere at Badische Staatstheater on December 18th  
Charlotte Engelkes is an invited director of the Badische Staatstheater in Karlsruhe, Germany, during 2021, where she is making a new version of August Strindberg's chamber play MISS JULIE. From her team, she brings Anna Ardelius, scenography and costume, and Willi Bopp, sound design and composer. The performance is based on Strindberg's dialogues between Julie and Jean and the preface to the play, together with written text by Engelkes. In the performance, we see the Swedish opera singer and actress Frida Österberg together with the German actor Jens Koch. The two are a most unexpected odd couple meeting in the kitchen. In the Swedish typical outhouse, we see a young confident Strindberg character, played by Andrej Agranovski, who controls and comments on philosophical questions, seen through the housekeeper Kristin's perspective. A musical soundtrack keeps together the entire production of Strindberg's world-famous chamber play about class, power, and desire during a fateful Swedish midsummer night. Read more on Badische Staatstheater's website here.
Engelkes has previously played MISS JULIE - THE MUSICAL in her own version based on Strindberg's play. The show was played at the Hamburg Schauspielhaus during 2002 and at The Royal National Theater in Stockholm together with Andreas Rothlin Svensson in 2016.