March 1,3,4,5 at
Teater REPUBLIQUE Østerfælled Torv 37 Copenhagen
In a hotel lobby setting, four artistic teams will explore modern concepts of "The Stranger" and regard the issue from new perspectives and with a multitude of cultural backgrounds. The hotel frames these four different stories. This place of transit, a place in which to assert or redefine ones identity; an obvious place to meet "The Stranger".
With four contemporary stories and perspectives REPUBLIQUE invites you to dig deeper, look further and explore "The Stranger" within.
With: Charlotte Engelkes, Josef Palm, Leif Jordansson, Bebe Risenfors and Tomas Hallonsten
Text and songs: Charlotte Engelkes, Marina Steinmo
Music: Leif Jordansson, Bebe Risenfors and
Tomas Hallonsten
Light: Karl Svensson
March 1,3,4,5
Teater REPUBLIQUE
Østerfælled Torv 37, Copenhagen
Tues-Fri 20.00 and Sat 17.00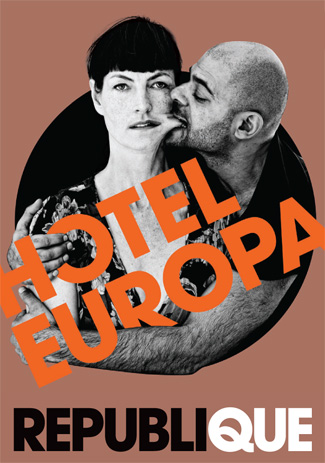 Photo: Per Morten Abrahamsen